Story poles, like totem poles, record history and legends or a story about the group they represent.
Our story poles, created by SCCC members, tell the story of the artists and craftsmen who gather at SCCC to share and teach their craft.  Members also share their talents with the community and schools in the Springfield area.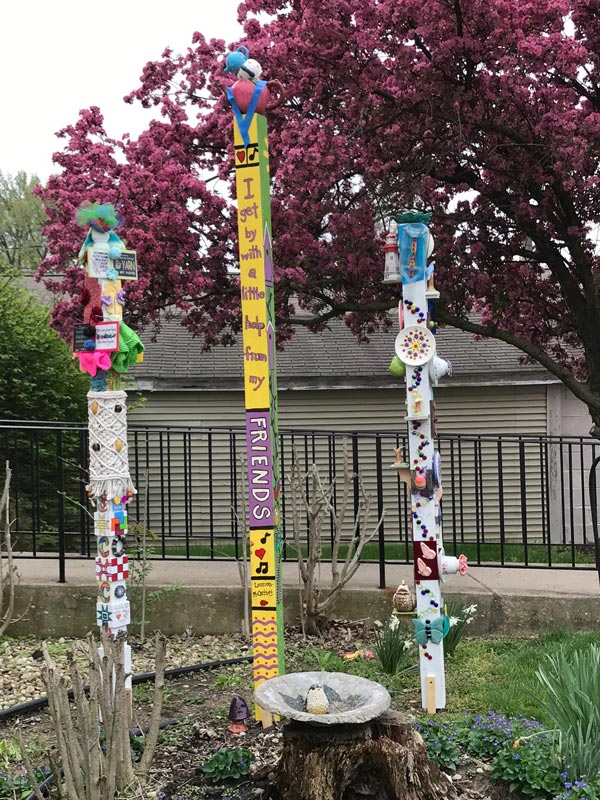 Our story begins years ago with members creating their own beautiful porcelain table settings depicted on the ceramic pole.  Today we include a variety of crafts:  Fiber Arts i.e., knitting, crochet, macramé, sewing; Jewelry making; Fused Glass projects; Copper Enameling; Painting; Drawing; and a variety of Mixed Medium art.  The classes we offer continually change as new crafts are discovered and taught by our members.
Our story is also a story of friendship.  Friends who invite others to join SCCC and the lifelong friends made by working and creating together, depicted by the middle pole:  "I get by with a little help from my friends."